How to Get Free Crypto on Coinbase?
Did you know that, since the launch of Coinbase Earn in 2018, users have received more than $100 million in crypto?
Would you like to be one of them?
If the answer is yes, keep reading this guide, and you will learn how to earn free crypto on Coinbase. Keep reading even if you are not very familiar with this new economy that blooms faster than ever.
I promise you, soon you will understand why.
How to Claim Free Crypto on Coinbase
Even if you are not in the cryptocurrency world, I can guarantee that you know how valuable cryptocurrencies are. You must admit, it becomes much more interesting if you claim some free crypto.
There are many ways to get free crypto, but since Coinbase is the topic of this article, let's take a look at the options together.
Coinbase Earn
What if I tell you that you can earn free crypto only by learning about some cryptocurrencies? Yes, you read that right. There are usually some short videos you need to watch, and in exchange for learning the basics about crypto, you get free crypto on Coinbase.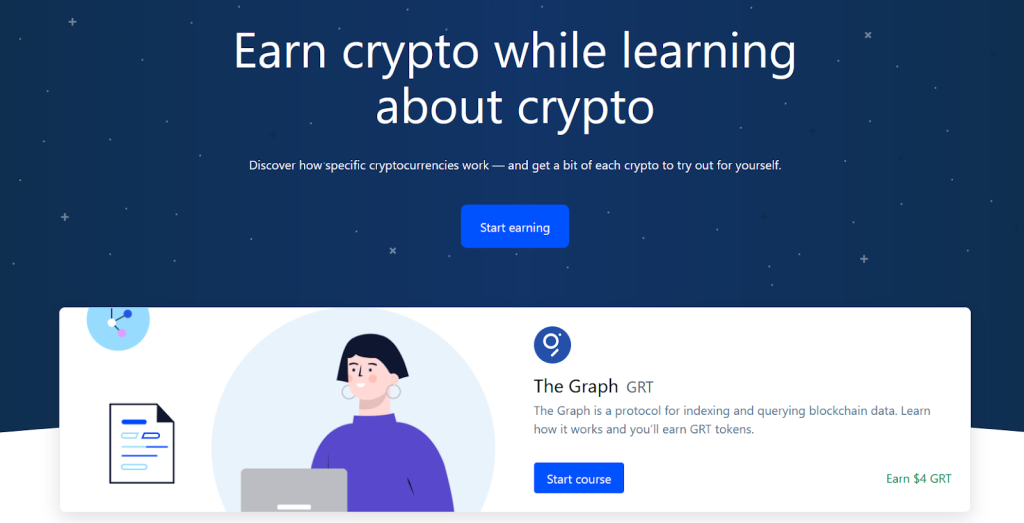 Stake Some of Your Crypto
If I tell you that there are currencies that use the Proof of Stake consensus mechanism, you may not have a clue what I am talking about. I promise you, we'll discuss this part a bit later.
For now, it is enough to know that with crypto that uses this mechanism, you can earn rewards for contributing to the security of the network. Simply by "locking" some of your holdings into a staking pool for a certain time frame.
Turn Your Dollars Into Stablecoins
Let's say you have some savings in dollars, and you don't have an idea what to do with that. If you buy and hold dollar-pledged stablecoins, like Dai and USDC (USD Coin), you can earn rewards on Coinbase.
For example, last year, you could earn 2.00% APY rewards for holding Dai, and, on the other hand, by holding USDC, you could earn 0.15% APY.
Lend Some of Your Crypto with CeFi
The number of CeFi (centralized finance) products grows every day. CeFi products can provide compelling yield for keeping some of your crypto holdings in stablecoin form. If you are looking for a low-risk investment, you can start earning 4.00% APY via USDC.
As I said about staking, later we will explain in more detail both the CeFi and the DeFi apps we are talking about in the next paragraph.
Lend Some of Your Crypto with DeFi Apps
This one is for those who are comfortable with higher potential risks for higher returns. If you are one of them, please keep reading.
DeFi Apps offer transparent, peer-to-peer lending, with potentially high gains. For this, you'll need a crypto wallet that is compatible with DeFi Apps (e.g. Coinbase Wallet), and after lending some of your cryptos, you can get rewards in the form of interest that is charged to borrowers.
What is staking?
First of all, I promised you I will explain to you what Proof of Stack stands for. Shortly, let's say this mechanism is a way their decentralized networks can make sure that all transactions are verified and secured. Plus, on top of that, it's done without a bank processor in the middle.
Staking is the way you earn rewards just for holding certain cryptocurrencies, but not all cryptocurrencies allow staking (for now, Tezos, Cosmos, and Ethereum).
You're probably asking yourself now: "Ok, but how can I earn free crypto on Coinbase by staking?".
If you choose to stake, blockchain puts your money to work, and again, you get rewards in the form of interest.
This option is perfect for long-term crypto holders because let's be honest, everyone would rather choose to make his assets work for him by generating rewards, instead of collecting dust in his crypto wallet.
There are also the disadvantages of staking, of course. The main is that it often requires a lockup or "vesting" period, where your crypto can't be transferred for a certain period. To make it simpler, it means you won't be able to trade staked tokens during that period even if the prices shift.
What is DeFi?
DeFi stands for "decentralized finance". It's a term for peer-to-peer financial services on public blockchains, primarily Ethereum.
Let's explain it in a little more detail.
By using DeFi apps, you can earn, interest, borrow, lend, buy insurance, trade derivatives, assets, and much more. It is similar to a bank, but on the other hand, faster and doesn't require paperwork from a third party.
Also, the essential detail is that it is global and directly between two people who are not routed through a centralized system.
Since DeFi is still emerging technology, make sure to invest as much as you can afford to lose if you decide to experiment with this protocol. To make it easier for you, just imagine you don't have the money you'd invest and if you're completely okay with that, then go for it.
Benefits:
Simple: there's no need to apply or make an account. You just need a digital wallet;
Anonymous: you don't need to provide your name, email address, or anything that counts as personal information;
Flexible: you can move your assets whenever and wherever you want, without asking for permission and without any fees;
Fast: interest rates and rewards update every 15 seconds;
Transparent: everyone involved can see the full set of transactions.
What is CeFi?
CeFi stands for "centralized finance", which means there is a centralized provider that represents a kind of intermediary between peers. You can borrow money, buy and sell crypto, and spend and earn rewards with a crypto debit card, but the part of rewards in the form of interests stays to the centralized provider.
The idea that stands behind this is creating crypto investment opportunities that offer some of the yield benefits of DeFi with some ease of use and security of traditional financial-services products (also known as TradFi).
How Does the Coinbase Earn Work?
Let's get back to the Coinbase Earn.
You're probably interested in how exactly it functions, but the procedure is pretty simple. If you're eligible for Coinbase Earn, you just have to sign in, watch educational tutorials Coinbase created to teach you different cryptocurrencies, complete a simple quiz after each tutorial, and you'll receive crypto for every quiz you complete.

Am I Eligible for Coinbase Earn?
To be eligible for Coinbase Earn, you must:
Verify personal info (your date of birth and address);
Complete photo verification with ID verification;
Live in one of the following countries: Austria, Australia, Belgium, Bulgaria, Canada, Croatia, Cyprus, Czech Republic, Denmark, Estonia, Finland, France, Greece, Hong Kong, Hungary, Iceland, Ireland, Italy, Latvia, Liechtenstein, Lithuania, Luxembourg, Malta, the Netherlands, Norway, New Zealand, Poland, Portugal, Romania, Singapore, Slovakia, Slovenia, Spain, Sweden, Switzerland, Taiwan, Turkey, the United Kingdom, or the United States (there will be more countries soon);
Meet internal fraud and compliance-related criteria, including measures related to account uniqueness;
Own only one Coinbase account.
How and When Can I Start Earning?
If you are eligible, after you sign in, you can start earning money immediately. Just to note that photo verification can take up to 48 hours.
How Often Can You Earn Crypto on Coinbase?
Coinbase distributes rewards, earned for the days in which you have a balance of at least $1 of USDC on Coinbase, every month. The higher the balance, the more rewards you earn. Rewards are distributed within the first five business days of the following month into your USDC wallet.
How to Get More Free Crypto on Coinbase?
You've tried out everything written in this guide, and you're so excited that you want to share it with everyone you know.
Well, I have good news for you.
Coinbase is very thankful and thinks of its users, so it has come up with another reward system commonly known as a referral. Okay, it didn't come up with it, you can see it almost everywhere, but the only thing that matters is that you have another way to earn more crypto on Coinbase.
By inviting your friends, you will get $10 in Bitcoin for every one of them.
Final Thoughts
Finally, one of the easiest ways to earn free crypto on Coinbase is through Coinbase Earn. In exchange for learning the basics about certain cryptocurrencies and testing the knowledge, you've got through simple quizzes while engaging with learning videos.
This is a perfect opportunity for newbies as they can earn while learning, which is definitely the best way to understand the whole crypto ecosystem better.
I know some of you may wonder if Coinbase is safe. The answer is that it is actually one of the most trusted cryptocurrency exchanges today. Coinbase itself says that all of its customer deposits are insured, although they are not protected by the Federal Deposit Insurance Corporation or the SIPC.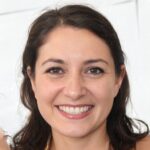 I'm Riva, and I love trading crypto. I got into it a few years ago, and I've never looked back. I'm 35 years old now, and I've been able to make a good living doing what I love.
I started out as a retail trader, but eventually moved on to trading crypto full-time. It's been a great experience, and I don't see myself stopping anytime soon.