Managing cryptocurrencies can be a complicated process, but millions of users safely and securely use Trust Wallet every day to send, receive and store Bitcoin. When it comes time for the potentially intimidating task of selling your Bitcoin, you're in luck – as one of the most widely accepted crypto assets worldwide making it among the simplest to sell! Follow this guide on using Trust Wallet to make sure that cashing out is quick and easy.
Before You Start Selling Your Bitcoin
Keep in mind that you cannot sell directly from the Trust Wallet app. If you're looking to cash out your Bitcoin from Trust Wallet, the first step is creating an account on a cryptocurrency exchange. This process can be done quickly and free of charge in order to begin selling Bitcoin within minutes!
On Crypto Exchange
Step 1: Create an Account on a Cryptocurrency Exchange
To get started, choose one of the many cryptocurrency exchanges that accept Bitcoin and create an account. Note that some exchanges require verification or personal information to open an account. Research how each exchange works to make sure it's simple enough for how you want to sell Bitcoin from Trust Wallet.
Step 2: Fund Your Exchange Wallet
Once you have an account, log in and fund your new wallet. This can be done by transferring Bitcoin from Trust Wallet to the exchange's wallet address. When ready, hit "Send" from your Trust Wallet app and enter how much Bitcoin you want to transfer. You'll receive an email confirmation when the Bitcoin has been successfully transferred.
Step 3: Place Your Sell Order
Now that your exchange wallet is funded, you can place a sell order on the exchange. Depending on how you want to cash out, click on "Market" or "Limit" to begin setting up how much Bitcoin you want to sell. For example, if you set a "Market" order, the exchange will automatically fill your sell order at the best available market rate.
Step 4: Wait for Your Order to be Filled
Once you have placed your sell order, all that is left to do is wait for it to be filled. Depending on how quickly it is done, you'll receive your money within a matter of minutes or hours.
Step 5: Withdraw Your Funds
After your sell order has been filled, withdraw the cash from the exchange to either a bank account, PayPal, or another funding source. Again, depending how much you sold, how and when you withdraw, the money should arrive within minutes or days.
How to sell Bitcoin on Trust Wallet: Conclusion
Congratulations – you've just successfully sold Bitcoin with Trust Wallet! Whether you opt to sell a small amount of Bitcoin or a large sum, knowing how to cash out is an important part of being able to manage your cryptos safely and securely.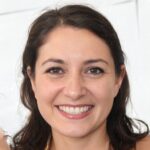 I'm Riva, and I love trading crypto. I got into it a few years ago, and I've never looked back. I'm 35 years old now, and I've been able to make a good living doing what I love.
I started out as a retail trader, but eventually moved on to trading crypto full-time. It's been a great experience, and I don't see myself stopping anytime soon.